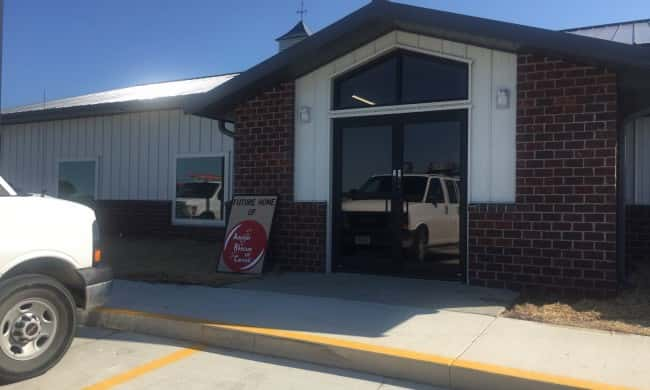 Co-chairs of the Animal Rescue of Carroll Capital Campaign, Sherry Loughran  and Wendy Smith were joined by a number of volunteers on Monday night to make a funding request of the Carroll City Council. Loughran said they were able to come in under their initial $550,000 budget for the new 38,000 square-foot shelter on East 10th Street in Carroll at $505,000 and have only $30,000 in debt remaining, which will likely be retired yet this year. She said that 95 percent of contractors who worked on the building donated in-kind services or materials to help them keep costs down. Loughran told council members they are also dependent on the ongoing work of area animal lovers at the volunteer-based organization.
The Animal Rescue board is making a request for $5,000 to cover the costs of other items associated with operating the shelter. This money would be used to cover veterinarian and food expenses, which according to Loughran, represent approximately 10 percent of their annual budget after adoption fees. The fees, at roughly 45 percent of costs are not enough to cover the expenses incurred in housing and caring for the animals.
Animal Rescue holds several different fundraisers annually, totaling $28,500 for the past fiscal year. Loughran said they have also seen a tremendous increase in adoption numbers since the shelter opened, with 25 cats and dogs adopted in November and 34 in December, which is double their normal monthly rate. The council unanimously approved a motion to have $5,000 included in the budgeting plans for fiscal year 2018.